Why Visit the United States of America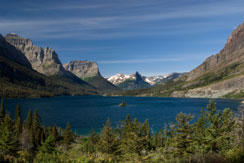 The United States of America is a unique country not just in today's world, but in the whole history of civilization. Its exclusiveness has many perspectives: the Natural beauty of its landscapes (lakes, mountains, canyons, ocean shores); the unparalleled splendor of its cities, bridges and highways; its political system of checks and balances, which is the best in history; its effective and innovative economy, the largest in the world; its mixture of people, races, cultures, languages and customs; its tolerance to nonconformity, religious beliefs, and lifestyles.
Nowhere in the world can you find such a diversity of architectural styles, grandiose magnificence of nature, and the unlimited ambitions of the American people's entrepreneurial spirit that, in such a short period of time (by historical measures), have created this great and matchless country.
The secret of American success lies in the foundation of its statehood - the Constitution announced the principle of separation of powers and true freedom of each individual. The US Constitution is relatively young - it was adopted on September 17, 1787, at the Constitutional Convention in Philadelphia, Pennsylvania.
The American economy, founded on the principles of capitalism and free enterprise is the pinnacle of economic development in the history of mankind. America gives all people equal opportunity to achieve their American Dream.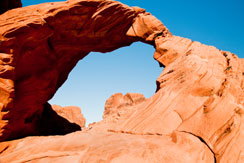 American society takes care of its weak and less fortunate members. There is a safety net of social protection that provides the elderly, handicapped, single mothers and other ill and poor with food stamps, free medical care (Medicaid), subsidized or free housing, and other benefits, such as free transportation and medical equipment (motorized wheel chairs). All parking lots are equipped with special spots for handicapped people, and all entrances to buildings, theaters, the Metro, and street crossings have special slopped paths for wheelchair access.
Americans are very kind, compassionate and generous people. There is a special spirit of charity and philanthropy in the American people as in no other country. If a calamity happens anywhere in the world, Americans are eager to donate (monetarily or materially), and the American Army is always there with its advanced navy and helicopters. Even though America is sometimes blamed for being an aggressor, it is the USA which has always helped the world to fight the aggressors. It was that way during World War II when America not only helped Russia and its allies with food supplies, arms, machinery, and logistics, including such strategic resources as oil, but also declared war on Fascist Germany and fought them to a victory along with the Soviet Union, England, and France. It was that way in the 90s of the 20th century when the US fought Iraq, which attacked and occupied Kuwait. Not only has America sacrificed billions of dollars, but it has paid a higher price in sacrificing hundreds of thousands of American lives.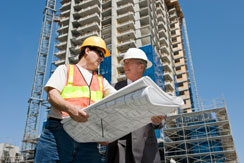 America has its share of problems. But who doesn't? It suffers unemployment, a chronic budget deficit, National debt, illegal immigration, and sometimes short-sighted policies by the politicians. Ideologically and politically the country is deeply split between liberalism and conservatism. Nevertheless, America remains the World leader in science, technology, economics and politics. In the different corners of the world, sentiments towards America and Americans are polarizing. Some people adore and admire the US, some respect it, some envy it, and some hate it (but mostly because they envy it). Every country portrays America in a way that is most beneficial to the ruling class. Truly understanding and appreciating America requires paying a visit to the country. And to understand it means to accept it as it is.
Only when you get to know ordinary Americans, their day-to-day lives, chores, routines, and views, what they think and dream of, what they wish for their children's futures can you truly understand the "good-natured American soul," which by all measures is much closer to the "mysterious Russian soul" than it is believed.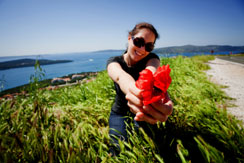 USA Travel invites you on an intriguing journey to the USA, its states, cities and National Parks. You will get acquainted with the amazing history of this country, its unique political system, geography, and indescribable natural beauty. You will learn how Americans live, work, study, and entertain themselves, what they eat and how they spend they vacations. You will immerse yourself into the American way of life: its pace and language, customs, and traditions. You will acquire firsthand knowledge of how Americans do business and experience the famous "American service." There is always something new and exciting to be explored in America. So pack your bags, buy your tickets and open the road to America.