Tours all over USA in Russian Language
USA Travel offers a wide variety of different tours,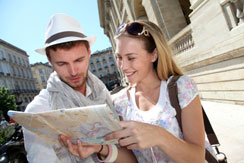 sightseeing excursions, trips, and expeditions all over the United States of America. With all our tours, we offer airport-hotel transfers, hotel and restaurant reservations, as well as tickets booking for shows, concert and events. We offer both, packaged tours with a pre-determined itinerary, as well as custom tours designed individually for our clients per their specific requests. All our tours and excursions are conducted in native Russian language by the best local tour guides. We accept tour orders from individuals and tour groups, as well as from tour and travel agencies, and other organizations. We are very flexible. Depending on a specific request, we will be happy to develop a tour with itinerary that is most suited your needs and interests. The following list is a sample of tours that we offer to our clients:
Sightseeing tours in all major US cities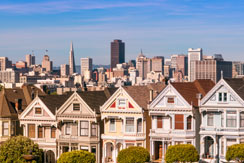 Our most popular city tours include San Francisco tour, New York tour, Los Angeles tour, Las Vegas tour, Seattle tour, Washington DC tour, Boston tour and many others. All city tours are conducted by experienced local tour guides who permanently reside in the corresponding city, know that city from within and will show the most interesting places and tourist attractions. The city tours are conducted either on a bus (for large groups of tourists), or on a car or minivan (for small groups and individuals). Our tour guides are flexible, and they will make a stop at any location you might want, just ask.
Bus tours in USA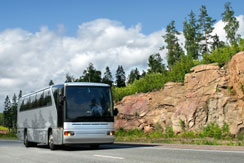 For large groups of tourists, we offer bus tours in all major cities of the USA. Bus tour can be either standard tour or a non-standard tour specifically designed and tailored to your interests. Usually, bus tours are accompanied by two people, bus driver and a tour guide. Bus tours offer the most cost-effective, budget option, as all the expenses are shared by a large number of people. These tours are for those who don't mind traveling in a company of strangers.
Car or minivan tours in USA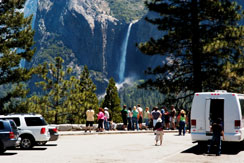 For small groups of tourists or individual travelers we conduct city tours on a minivan or a car according to your request. In all cases, we use the latest automobile models equipped with all the safety features. In addition, small groups may be accompanied by a single tour guide / driver, or by two people, driver and tour guide. These tours offer greater degree of privacy as you usually travel only with people you know. However, in some cases we can allow combining individual travelers into smaller groups, of course this can only happen with no objections from either party.
Honeymoon Tours in USA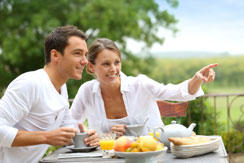 According to your desires, we can arrange a honeymoon tour for you and your spouse or fiancée in the most romantic destination of your choice or we can advise you on possible options. We can arrange it to be a surprise for your spouse or fiancée. We can arrange it to be with or without a tour guide. Honeymoon tours are the most memorable events in any couple's life and their memories will last forever throughout all your marriage reviving once and again your memories of love and affection.
Family Tours in USA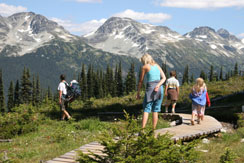 Whether you travel as a family of two, or with children, we can devise a tour that will satisfy everybody in your family. It could be a combination of Adventure Parks, National Parks, city tours, and a stay on one of the best beaches. The options are limitless. Family tours in the USA provide unparalleled experience for your family as a whole, they are fun for adults and kids alike; no wonder that family tours become more and more popular among Russian families. Please contact us in advance, so we can assist you better.
Individual and Private Tours in USA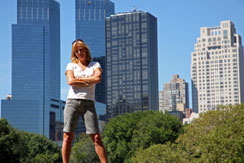 This type of tours and sightseeing excursions is conducted by a tour guide / driver on a minivan or a car of the last models. These tours are not overly expensive and are affordable by most travelers. This tour can be arranged with any itinerary that you might wish. They are 100% flexible by duration and locations and attractions that you may want to visit. In fact, private tours are the most popular type of tours booked by travelers from Russia or other Russian-speaking guests of the USA. They provide comfort of privacy and the most flexibility when you don't have to adapt to other people's whims and wishes. On these tours, you are your own boss.
VIP Tours in USA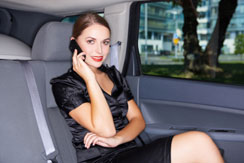 We offer VIP sightseeing tours, VIP business service, VIP airport-hotel transfers, and other VIP trips and services as requested by our VIP clients. VIP tours are usually conducted on a limo or a luxury car. It's like having a personal driver-tour guide-interpreter. Bodyguard and security services are also available. For this type of tour, please contact us in advance, as some preparation and bookings might be required. Whether you are traveling solo or with family or friends, VIP service provides services of the highest level possible for your comfort, prestige, safety and peace of mind.
Weekend Tours in USA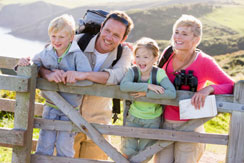 These are usually one or two-day tours to several destinations of your choice that might include some picnics, wine tasting, city tours, or tours to National Parks, Canyons, or lakes. They can include fishing or other special activities. Can be either individual or group tours. Group size is unlimited. Weekend tours require special planning, as there are usually more people travel on the weekends and some hotels and other attractions may be sold out. Please contact us in advance so we can make all necessary reservations, suggest least crowded places and less congested routes to make your weekend as enjoyable as possible.
Vacation Tours and Packages in USA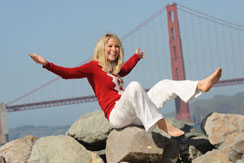 The duration of vacation tours and vacation packages are usually one week or longer, depending on your circumstances, wishes and budget. They can be as short as 2-4 days. They can be a combination of travel by plane, bus, railroad or a car, city sightseeing tours and expeditions to National Parks, Adventure Parks, Canyons, lakes and rivers. They can also include short or extended stays in the same location, for example, on a beach or at a camp, as well as different fun activities, such as fishing, hiking, or even gold mining...
Wine Tasting Tours in USA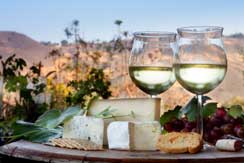 If you happen to visit California you probably will not pass on the opportunity to taste Californian wines. More than 90% of all wines in the United States are produced in California, mainly in Napa and Sonoma Valleys. Besides being on par with the best Italian, French and Spanish wines, Californian wines have their own unique flavor which makes them desirable all over the world. During our wine degustation tours, not only you will taste Californian wines, but you also will visit and enjoy the vast and picturesque vineyards spread over the Californian hills, and immerse yourself into their warm and relaxing atmosphere.
Extreme Tours in USA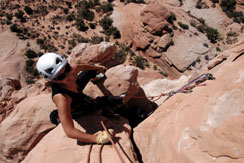 Extreme tourism is not for everybody. But for those who can't live without thrill and excitement of stressful, risky and dangerous situations we offer a variety of adrenalin-stimulating activities. This category of tours range from such mildly adventured activities as helicopter rides and motorcycle trips of different routes, difficulties, to short or long distances, to more dangerous and perilous as hiking to mountains, mountain climbing, river trekking, skydiving, canoeing, skiing, speed driving, surfing or speed flying. We can arrange any type of extreme tour to make sure your adrenalin level is as high as you want it to be.